OvadYah Avrahami is an independent research scholar.  He works tirelessly as an activist promoting Israel and settlement of the Land of Israel,  and as Webmaster and co-ordinator of Kol HaTor.  His publications have been circulated internationally since the early sixties and have affected the thinking and Scriptural interpretation of non-Jewish Bible scholars on all levels – from novice right through to academically qualified teachers world wide.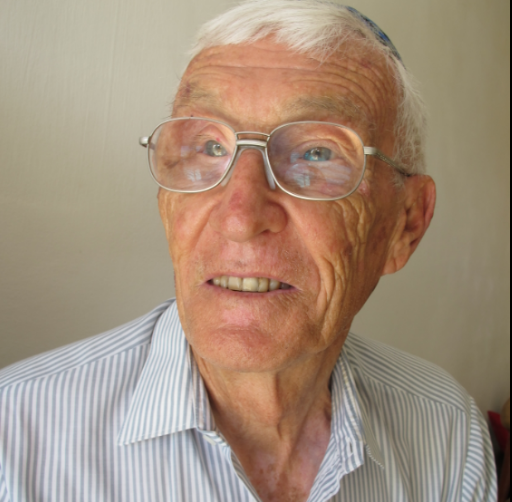 OvadYah has been a pioneer since the 60's to enlighten Bible students about the Hebrew Roots of Christianity, long before it became the popular movement that it is today.
The Hebraic Roots Restoration Movement is a non-organizational and highly individualized Movement amongst serious and sincere Bible students of all religious denominations right across the globe.  This awakening is also noticeable in the world's largest Christian denominations, where there is growing reference to the  'discovering of the Jewish Roots of Christianity'.
When Rabbi Feld and OvadYah met in Israel in 2005, it did not take them long to discover that they were sharing the same passion and unquenchable zeal for the Reconciliation of the 12-Tribed Kingdom of the G-d of Israel. Shortly after, they founded the Kol HaTor Vision as a publications medium to promote knowledge of this anciently proclaimed prophetic vision which forms the main theme of the Bible:
viz. The Restoration of the 12-Tribed Kingdom of Israel, i.e.:
the Final Redemption or Geulah (in Hebrew), and

the 'Gospel of the Kingdom' in Christianity.
It has since transpired that Avraham Feld's Rabbinic knowledge and contact fields in Judaism, from right within the heart of Jerusalem,  together with OvadYah's in-depth knowledge of and his exposure to non-Jewish Hebraic Restoration students across the world through the medium of the Internet, form a powerful representation of both the House of Judah and the re-awakening House of 10-Israel.
Click here for Articles authored by OvadYah on Kol HaTor Website.