Accommodation – daily, weekly, monthly – in the Biblical Heart Land of Israel
Special Offer!
Many prospective Returnees to the Land of Israel are experiencing the need to live in the Land of Israel for longer than just a normal Tour – to experience the Life and Spirit of Israel.
We are offering top class comfortable  accommodation in our modern Guest House right in the heart of the Shomron (original Bible Heartland) –  If you qualify for this category, we offer you an unbelievable low rate of 1250 Shekels – (approx. $330 – normal rate 2500 Shekels / $660) per person per month! More see below!
Bonus Offer #2
Your financial Support of Kol HaTor will earn you a FREE Bonus Holiday stay at our Guest House in Shomron, Israel, valued  $1250 every year!
FREE 2 weeks accommodation for 2 persons in Shomron, Israel!
(For financial supporters who donate at least $100 a month with a total of $1200 p.a.)
1. General Details
Kol HaTor offers the facilities of its modern Private Guest House right here, in Karnei Shomron, in the center of the Biblical Heartland of ancient Israel, for:
Accommodation, Guest House
Tours of the Shomron,
Temporary and medium term accommodation at unbeatable rates.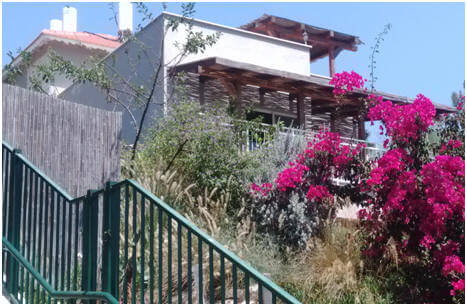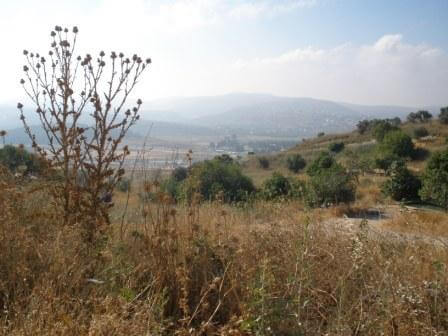 The Beit Yosef Guest House (Pensione, Ved & Breakfast) – a 3-storey, 10 bed-roomed house – is situated in Shomron (Samaria) in the Karnei Shomron area, in relaxing rural surroundings of the Samarian mountains.
2.1. Group Tours
Bring your next Tour Group to see and experience the SHOMRON (SAMARIA) – the Biblical Heart Land of Israel, home of the Patriarchs and Prophets for 5 centuries before Jerusalem was established; the Bible Heartland hidden for 2000 years – now only being revealed by God!
Shomron area Tours can include the following places:
See the route which the first Israelites followed to enter the Land after the Exodus
Visit the Mount where Avraham was shown the Promised Land by G-d
Travel the Road of the Patriarchs & Prophets of Israel
Shiloh (where 1st Tabernacle stood 400 years before Jerusalem Temple)
Joshua's Altar on Mt Eval – FIRST ever structure built by the ancient Israelites
Sebastia – ancient capitol of the Ten Tribes, Ahaz, Jezebel.
The current controversial Hill-top settlements
Meet the brave Jewish settlers in their homes
Shomron Wineries, factories, farms
Many major towns and farm areas of Shomron / Samaria
Established towns and suburbs under threat of dismantling
Ariel, Karnei Shomron & surrounding Settlements
Mt Gerizim (next to Shechem / Nablus)
Samaria – modern city of the remnants of ancient Samarians
The Jordan Valley, Jezreal Valley and Gilboa Mountain range.
All-day 4×4 Wilderness drive.
Professional licensed Israeli Tour Guide. Most of these Sites are NOT on the normal tourist routes and are even unseen by most Israelis.
If circumstances allow, military guided tours to:
The ancient capital city of the 10 Tribes:  Sebastia (Samaria)
Joshua's Altar on Mount Eval.
Other features and Tour Sights:
Celebrate the Biblical Feasts in Israel; partake in authentic Israelite Jewish celebrations.
Jerusalem – Walking tour in ancient City of David, Visit Herzl Museum of Zionism, Yad VaShem Holocaust Museum;
Motzei Shabbat (Sat. evening) experience on the promenades of the
beach front of Tel Aviv and ancient Jaffa;
Full day visit of 600 acre Biblical Park featuring Biblical botany, lectures on the meaning of the Biblical Feasts, its agricultural emblems and its Biblical significance;
Discussions, talks (incl Rabbinic and top Shomron key people) , guidance, getting fully acquainted with the Biblical Prophetic Vision for the future of this Biblical Wonderland;
Guidance on the problems facing returning 10-Tribers, opportunities for acquiring property and settling in the Land;
Shabbat and Festive celebrations in traditional custom and style.
We can advise you – on  tours centered on the Shomron (Samaria) which is the real Bible Heart Land of the original patriarchs Avraham, Joshua, Jacob, Isaac, Yoseph, Ephraim, David – to mention but a few!  Previous tours have proven that 4 days travel in Shomron is not even sufficient to become just acquainted with this Wonderland.
Normal tours to Israel do NOT offer visits to this area, which is even forgotten by most Israelis. The Shomron is the vibrant current hotspot of the Promised Land.  It is our conviction that God is now going to reveal the hidden spiritual treasures of this part of the Bible Land (which is majorly 10-Triber Land) in the sight of the nations, as we have no doubt entered the End Time Scenario.  Tours in the Shomron will present you with the opportunity to become a forerunner in this great Experience!
Our Guest House can  accommodate 16 people.  Larger groups can be accommodated in a nearby hotel.
You are guaranteed to enjoy the thrills of an eye opening, mind rejuvenating, spiritually explosive experience by joining this tour.
If you are Christian
arm yourself with the visible evidence of the Bible Heart Land and its history which will make the Scriptures not only far more real for you, but also leave you in future with an indelible memory, making Bible reading a virtual experience for the rest of your life;
see the Land where Jesus walked, spoke to the woman of Samaria and taught his followers;
increase your knowledge and understanding of the current Hebraic Restoration awareness amongst Christians;
experience for real the hardships of the Jewish settlers, their inspiring zeal for claiming the Promises of the Bible, their unbound perseverance in the face of the onslaught (even from their own government) on their religious convictions to settle the Land of their fathers
If you are a re-identifying 10-Triber
see the Land and the ruins of cities where your forefathers started serving strange gods and pagan religions;
come to know the Land of your future, which Divine Oath has promised to return you to;
experience the bravery and hardships of Jewish settlers, settling and preparing the Land for your future
Shomron is 10-Triber land.  Come to realize the responsibilities resting on you to support Judah's (the Jewish) struggle to protect the Land from being bartered away by the Israeli rulers who see settler activities as a threat to their future survival.
If you are Jewish…
…and live outside of Israel
Discover the Land of the Patriarchs – Avraham, Yitzchak, Ya'acov, Yosef, David – where HaShem promised them to become the fathers of many nations.  See for yourself the facts on the ground which are being so misrepresented by the media; meet the settlers, share their experiences and their successes; acquaint yourself with the true political implications and the need for retaining and developing the Land.
…and if you live in "Main Land, Israel" and have not been to Shomron yet, or not recently
May we invite you to a trip L'Chutz l'Aretz' ("overseas") for a fraction of the costs of an overseas trip.
Yes, we know that the Shomron and its brave settlers is like another country for most Israelis inside the Green Line.  The media may have convinced you that settlers are gangsters who threaten the Peace for you and your children and that Israel would be better off with handing the West Bank (Shomron and Judea) to the Arabs.  Even if you are living just 10 Km away from the border of the Shomron, you probably have no idea or you may hold very slanted ideas of how Jews really live in this Wonder Land – which in fact, statistically is far safer than main land Israel!
Come see for yourself!  Meet the settler "extremists", the Hill-top Youth and be challenged to change your conceptions drastically.  That is why the media scares you off and don't want you to see it for yourself!
Come for a week-end.  Join our tours, even just for day-trips.
Be blessed with renewed vision of the reality of Shomron.
The Shomron is not on any of the normal tour routes on offer. Our Guides are top specialists who are residents of the Shomron themselves, who know the area intricately and who are in contact with the Settlement leadership and well acquainted with the political history and development of this Wonder Land.
2.2. Private Tours & Guest House Accommodation (Kosher)
Special discounts for groups by arrangement.
Full board with 3 meals – by arrangement.
Shared Kitchen fully equipped.
Free Broadband Internet facilities
Day tours of the Shomron

Professional tour guide  – $300 per day
Transportation extra as arranged
2.3. Official Group Tours (incl. Tour Guide & Bus)
All-inclusive – Tour Fee as advertised
Casual Day-trippers joining Group itinerary – 175 Shekels ($50 USD) per person, own transport to Guest House starting point in Karnei Shomron.  Does not include food and refreshments or entrance fees.
Biblical Gardens Tour – includes light meal, guide & lectures – 290 Shekels ($79 USD) per person.  Does not include transportation to venue near Modi'in.  Transportation from Karnei Shomron -100 Shekels ($27 USD).
Jerusalem – Walking tour with Rabbi Feld and professional guide – 100 Shekels ($27 USD) per person, excluding entrance fees.  Transport from Guest House to Jerusalem – 100 Shekels ($27 USD) per person.  Guests can provide own transport to Jerusalem. Does not include lunch & refreshments.
Transportation/Other charges at Guest's own expense
Air fares, airport taxes.
Private Taxi – $60 USD one way from airport to Guest House.
2.4. Shomron/Samaria Tours as advertised – "Future Homeland Tour"
Zechariah 8:20-23,  "This is what the Lord Almighty says: "Many peoples and the inhabitants of many cities will yet come, and the inhabitants of one city will go to another and say, 'Let us go at once to entreat the Lord and seek the Lord Almighty. I myself am going.' And many peoples and powerful nations will come to Jerusalem to seek the Lord Almighty and to entreat Him." This is what the Lord Almighty says: "In those days ten men from all languages and nations will take firm hold of one Jew by the hem of his robe and say, 'Let us go with you, because we have heard that God is with you.'"
The itinerary will include the following:
Visit to Biblical Gardens – a 600 dunam Botanic Garden featuring Biblical Botany – trees, plants, olive, grape presses, etc. It will be a guided tour, featuring he 4 species of trees for Succot and the spiritual meaning in all.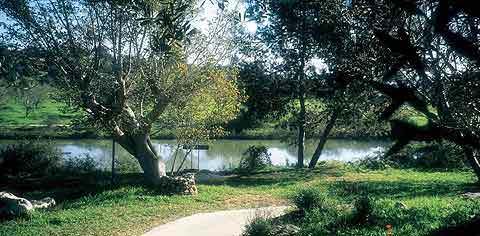 If public entry arrangements allow, a visit to:

Sebastia, Samaria – the ancient capitol of the Northern Ten Tribes of Israel, and/or
Joshua's Altar on Mt Eval – the first structure built by the Israelites at their entry in the Time of the Exodus

Mt Kabir (The Mt. of Blessings, Gerizim – where God gave Abraham the Blessing of inheritance of the Promised Land – with a 360 degree view of the encompassment of this Land.
Shilo – the new video auditorium, where recently proof of the remains of the first Tabernacle was found.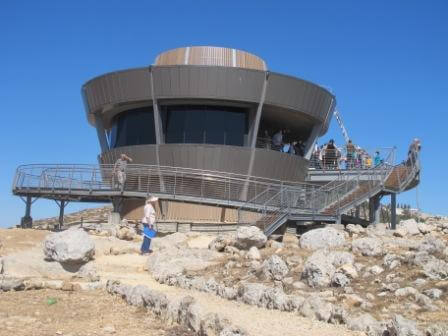 Various historical sites in this area which is the heart of the Original Bible Land.
Visits to settlements, wine factory, meet settlers personally, see practical examples of settlements from the very start, with just a few caravans, right through to productive towns and cities. From pioneers living in tents and make shift homes, to 3-storey luxury homes.
The Herzl Museum in Jerusalem, which features the life of Theodore Herzl to whom we owe gratitude for the modern Israel that exists today – a Vision whitish he could not move forward in his time, dying as a disillusioned soul.
Yad VaShem Holocaust Museum
Alternatively, for those guests who have been to these venues, a walking tour of the ancient City of David to view the exciting latest archaeological finds.
Experience a typical Jewish/Israelite practical Succot Festive day, Shabbat and festive season, with revelationary study talks.
An evening stroll through ancient Jaffa, of Tel Aviv by nite.
Incorporating where possible, other festivities during the Succot Period.
Our previous tours have proven to be rejuvenating spiritual experiences which general caused a total paradigm shift in the understanding of guests about:
Israel and the Bible,
The current political dramas which threaten a nuclear war scenario for Israel,
Why the world does not want Israel to include the Original Bible Heart Land of Shomron,
The exciting prophetic future of an even Greater Israel area with vast extended borders specified in the Bible,
The Divine Intent for the Land of Israel in its universal setting,
Biblical understanding and individual spiritual identity and purpose in life.
Tour Price:
$1680 per person – includes accommodation in Guest House, all meals, transport to tour venues, professional tour guide, entrance fees.
Does NOT include your travel costs to Israel and transfer from airport to the Guest House. The latter will cost some $60 either direction, by taxi right to our door step.
3.1. Guest House facilities & Rates
(Rates are charged in Israeli Shekels.  The quoted US Dollar Rates below are approximate and based on rates at the time of publishing. For latest current $ values, use OANDA Currency Converter)
| | |
| --- | --- |
|   | |
| Standard room | Standard room Bathroom – 2 rooms share one bathroom |
|   | |
| De Luxe Suite | Private Bath Room |
The Kol HaTor Guest House and facilities are available for:
sleep-over accommodation
your own private tours of Shomraon (Samaria) and the Holy Land
or for extended temporary stay and surveying of the Land with the intent of returning to the Land (at special reduced rates for those who comply)
Temporary transition accommodation at very low rates for new olim (returnees to the land)
on a daily, weekly or monthly basis at unbeatable standard rates -whether you are coming for business, holiday, chill-out, resettling, Aliyah, intended Aliyah, Sabbatical, study or simply scouting the Land and its circumstances.
Professional advice and guidance on all matters pertaining to property investments, settling the Land, Returning to the Land, viza control, business opportunities and whatever advice you require
3.2. Temporary Short- and Medium-Term Accommodation
Service & Amenities
Unbeatable rates for modern, neat, ultra-clean facilities!
Weekly or monthly temporary accommodation for extended stay for business trips, for personal tours or for checking out conditions for your settling in the Land.
The Guest House management can assist in providing contacts and information. We offer you personal professional guidance and advice on tours, traveling, shops, services, business, properties, banking, re-settling, etc.
Rooms – 7 standard Private Rooms for 1 to 2 guests per room, not shared with other than those in your party. Bathrooms – one for each two rooms, extra toilets available.
One luxury double suite with private luxury bathroom facilities.
Lounges, balconies, swimming pool, gardens. Rural views.
Three kitchens fully equipped.
We maintain a family atmosphere and style of sharing among our guests.
Free Wi-fi Internet access.
Free CC\offee bar
Rates
(Discount for Groups & longer terms see below.)
Weekend/Sabbath – Friday & Sat. night (One night stay incurs the same rate)
Standard room,  250 Shekels per person for weekend.
Luxury Suite, priv. bathroom – 500 Shekel per person.
Special: entire floor/apartment, i.e. Suite + 2 std bedrooms, lounge, kitchen, balcony – 1,800 Shekels – max. 6 people.
Entire House: i.e. Suite, 7 bedrooms, 3 kitchens, 4 bathrooms, lounges, dining areas, balconies, garden, pool – 4,000 Shekels – max. 16 guests.
Less than 3 Days
Accommodation Only.
Standard – 175 Shekels (approx. $50 USD) per person per day sharing room with 2 beds.
3 to 6 Days
Accommodation only – 150 Shekels (approx. $43 USD) per person sharing a room with 2 beds.
Luxury Suite – double the rate, but includes full apartment private facilities – lounge, kitchen, balcony.
Discount for Groups & longer terms see below.
Weekly Rate
Accommodation only – 900 Shekels (approx. $240 USD) per person sharing a room (2 beds).
Monthly rate
2,500 Shekels (approx. $650 USD) per person sharing a room
Inclusive Services & Extra Charges
Water and electricity – included, but extra charge for above-normal use.
Linens – one change per week, towels changed twice weekly. Extra charge for extra changes; charge for ruining and/or soiling of linen.
Laundry – washing machine 20 Shekel per wash. Commercial laundry services available at own cost.
Internet – Free Broadband Internet.
Other facilities – shared lounge, balcony, garden and pool facilities.
New!! 
Acquainting your Future Homeland
For bona-fide guests who can confirm their genuine interest in 'checking out the Land of Israel' and 'experiencing the life and spirit of Israel',  or for those who come on Aliyah, we will be offering extended accommodation at a greatly reduced rate of just 1250 Shekels per month per person. All the normal terms and conditions as above apply.  These rates are based on long term permanent rates, thus there will be an additional 300 Shekels charge for electricity & services. If air cons or heaters are used, there is an additional 300 Shekels charge.
3.3. House Rules
Cleaning – provided for public areas. Guests are responsible for keeping your bedroom and bathroom cleaned, and strict cleanliness control is enforced. Cleaning services can be included at extra charge.
Kitchen – shared facilities, crockery and utensils included. Non-kosher foods not allowed to be prepared on premises. Local shops only sell kosher foods anyway. You are responsible for cleaning up after cooking and eating and ensuring that no utensils lie around to disturb other guests using the facilities. Use of electric dishwasher.
NO Evangelizing in Israel – Guests must honor a strict agreement to refrain from  evangelizing in all of Israel in any form whatsoever.
We look forward to meeting with you and sharing the hidden wonders of the Biblical heartland with you. Kindly contact us for any further information.
4. Contact Details
Compiled and presented by KOL HATOR –
Go to our Contact-Page or…
e-mail address: info@kolhator.com
Call OvadYah Tel. +972 52 7474834
Ask for Skype
or write to:
PO Box 3174
Karnei Shomron
ISRAEL
44855
Personal Details required:
We require the following information from interested persons:
How many persons,
Your religious affinity (merely for applicable tailor-made advice) – whether Jewish (dati or secular), Christian, Ten Triber, Hebraic Restoration or secular.
A personal interview by phone or Skype would also be of great benefit.
Assure your Reservation TODAY
Looking forward to sharing this exciting and inspiring Bible Land with you!