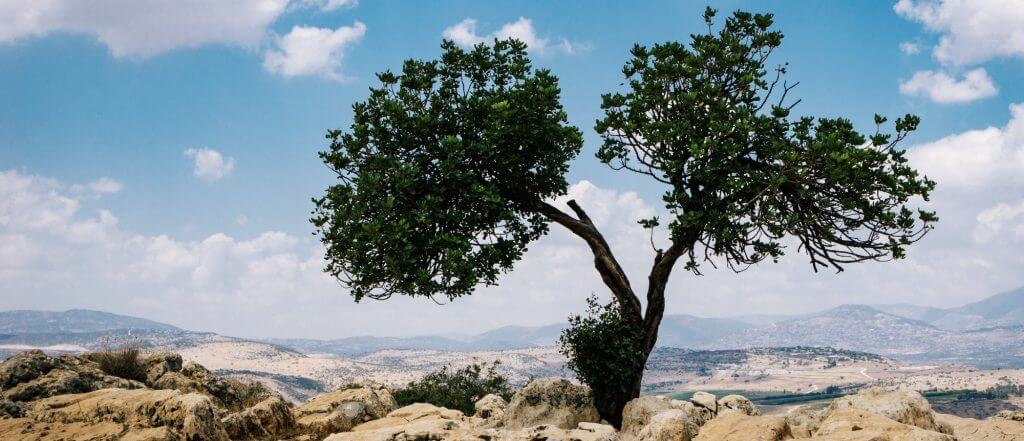 In the Biblical record of Korach (this week's Parashah), we have yet another rebellion causing death to the partakers.
Whereas most casual readers would simply regard these victims as 'Rebels', the truth is that they were all advanced spiritually guided righteous assistants of the Mishkan (Tabernacle) Service – Numbers 16:2 "and they rose up in face of Moses, with certain of the children of Israel, two hundred and fifty men; they were princes of the congregation, the elect men of the assembly, men of renown."
This week we read about Korach and his team who complained to Moses about his leadership handling of matters and resultantly were swallowed by the earth in a sinkhole that opened.
Whereas the sudden death penalties of these spiritual giants surely should serve as a warning, commentators, Jewish Sages, and Rabbis do not offer explicit verdicts of the failures by these souls that caused their death sentences. We can only surmise. Our selected Rabbinic commentary this week on Parashat Korach reveals substantial additional evidence hidden in other sectors of the Biblical record – providing us with a great lesson on what in-depth Bible study really entails. Truth does not come on a platter – it is more like delving for jewels in a mountain size mine dump.
Korach's main admission in his accusation against Moses includes a phrase which we have accentuated in our recent reviews of enlightening conclusions presented by the current virtual unfolding of seeming End Time revelation (as promised in Daniel 12:4). Korach claimed:
כלם קדשים ובתוכם יהוה – "everyone in this nation is holy, and God dwells within all of us". He claimed that they didn't need leaders.
In the comments section below this audio that we feature here, someone makes the following interesting observation which confirms our 'enlightening' conclusion about End Time unfolding: "Commentators who ascribe Korach's great mistake as a matter of timing, as desiring this full revealed status in the present, rather than waiting for it to develop and merge in its due time. There's a midrash (Bamidbar Rabba 18:8) that says that Korach was motivated to make this claim when he foresaw a great legacy that would descend from him which some commentators explain to mean that he mistakenly claimed a future vision of greatness for himself in the present."
Can it be that Korach foresaw exactly what has recently dawned on our understanding, i.e. that which HaShem promised: viz. that He would eventually live amongst His elect who would serve as a Living Mishkan (Temple, Tabernacle) for Him to dwell in and rule over the nations? This Promise, in its ultimate End-Time-only fulfillment, includes the same words that Korach claims in his accusation against Moses, viz:
| | |
| --- | --- |
| כו וְכָרַתִּי לָהֶם בְּרִית שָׁלוֹם, בְּרִית עוֹלָם יִהְיֶה אוֹתָם; וּנְתַתִּים וְהִרְבֵּיתִי אוֹתָם, וְנָתַתִּי אֶת-מִקְדָּשִׁי בְּתוֹכָם לְעוֹלָם. | 26 Moreover I will make a covenant of peace with them–it shall be an everlasting covenant with them; and I will establish them, and multiply them, and will set My sanctuary in the midst of them forever. |
| כז וְהָיָה מִשְׁכָּנִי עֲלֵיהֶם, וְהָיִיתִי לָהֶם לֵאלֹהִים; וְהֵמָּה, יִהְיוּ-לִי לְעָם. | 27 My dwelling-place also shall be over them; and I will be their God, and they shall be My people. |
| כח וְיָדְעוּ, הַגּוֹיִם, כִּי אֲנִי יְהוָה, מְקַדֵּשׁ אֶת-יִשְׂרָאֵל–בִּהְיוֹת מִקְדָּשִׁי בְּתוֹכָם, לְעוֹלָם. | 28 And the nations shall know that I am HaShem that sanctify Israel, when My sanctuary shall be in the midst of them for ever.' |
This means that the elect would all "become Elohim (HaShem)" when He perfects them under a Renewed Covenant (Jer. 31:31) at the End of Time – after the Ingathering of the 10 Tribed House of Israel and their reconciliation with the House of Judah.
Korach was some 4000 years too early – ahead of the actual fulfillment of this End Time Event. Until then we have to all subject ourselves to the leadership and guidance of HaShem's Mechoqeck – i.e. Judah, His Lawgiver,
After all, Korach and these righteous men lived right at the start of the Redemption Process, freshly from Egypt still. The nation would not be allowed entry into the Promised Land because of their failures still. The future also held two major exiles of the nation from off the Promised Land (after two Temples will have been destroyed).
The Korach rebellion's jumping the gun amounted to their unacceptable interference with the Redemption Plan of HaShem for His People and the entire World. It amounted to a rejection of the Divinely mandated Judicial Mechoqeck (Lawgiver) status of Judah.
Wishing you HaShem's richest Blessings!
Co-founder, KOL HATOR Vision for the Restoration of the re-united 12-Tribed Kingdom of Israel
NOTE – The views and opinions expressed by the author are not necessarily shared by the Rabbinic Associates of KOL HATOR VISION or the authors of other articles used in this publication. These views are the personal conclusions of the author based on the Rabbinic sources and commentaries quoted in this Web Site; as confirmed and defined in the Hebrew Bible (the Word of God) and/or in general out there in cyberspace and print.
This Week's Parashah:
From the KOL HATOR library
Related sources of Information
We also publish developing information on a continual basis, as it comes to us, on the various Kol Hator FaceBook Pages:
Please visit and click on "Add Friend" to remain in contact and to share in discussions on topics and learn from comments and links given there.
For specific information that you may seek, use the Web Site Internal Search Engine. Type your key Search Words into the Search Window at the top, right side, of each web Page on this Site. Or use the Search Widow by clicking on 'Q' above the Menu on the KHT Web Pages.

Further archive assistance on certain topics will also be found at the foot of every KHT Web Site Page under 'Categories' and 'About Kol Hator.'

Scroll down further to 'RELATED Posts" for suggested related Studies on the Topic. Such links to related studies appear at the bottom of every KHT Web Page.
May this Parashah inspire us to become the Kidushim (Holy ones, righteous ones) to receive the Eternal Gift of ruling with the God of Israel, as His Living Tabernacle – to possess the Kingdom for ever, even foe ever and ever.