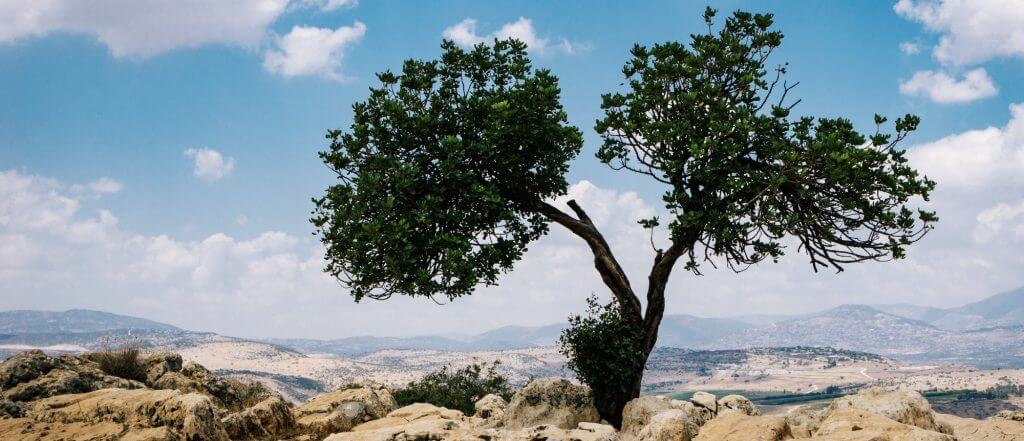 Shalom [subscriber:firstname | default:dear friend],


An alert student came forward with evidence to the contrary, which proves the usage of the word Mashiach 'hidden' in Psalms 2. While the intent of this 'evidence' was to prove us wrong, quite the opposite emerged. When taking the content of this passage in its full context it actually irretrievably proves our controversial and somewhat astounding conclusions which we have been building up over the last few weeks and months. If anyone still wants to refute or discredit these conclusions, please note that it all were derived from Rabbinic commentaries on the weekly Parashiyot – HaShem's great teaching medium.


While certainly at great risk, this all simply proves that there is great merit in "dare to think." The Word of HaShem in the end rules supreme – and the unveiling of Truth is progressive – no greater proof of this than discovering the Biblical Truth surrounding "the true Identity of the Mystical Mashiach" which has for so long eluded even staunch Biblical commentators. And what has been accepted for such an elusive Personage throughout the ages have only aided great division.


So, let us delve into Ps. 2. It would be preferential that you first read the entire Ps for yourself in your selected Bible version. We will then scrutinize it together here below. Again: YOUR comments are welcomed. PLEASE participate. The intensive discussions which resulted this week have proven this great merit. You decide for yourself from what follows from this enlightening Psalm.


Psalm 2 (World English Bible version).


1 Why do the nations rage,
and the peoples plot a vain thing?
2 The kings of the earth take a stand,
and the rulers take counsel together,
against HaShem, and against his Anointed [Mashiach, Hebr.}, saying,
3 "Let's break their bonds apart,
and cast their cords from us."
4 He who sits in the heavens will laugh.
The Lord will have them in derision.
5 Then he will speak to them in his anger,
and terrify them in his wrath:
6 "Yet I have set my King on my holy hill of Zion."
7 I will tell of the decree:
HaShem said to me, "You are My son.
Today I have become your father.
8 Ask of me, and I will give the nations for your inheritance,
the uttermost parts of the earth for your possession.
9 You shall rule them with a rod of iron.
You shall dash them in pieces like a potter's vessel."
10 Now therefore be wise, you kings.
Be instructed, you judges of the earth.
11 Serve HaShem with fear,
and rejoice with trembling.
12 Give sincere homage to the Son, lest he be angry, and you perish on the way,
for his wrath will soon be kindled.
Blessed are all those who take refuge in him."


"The Son" in this passage does not refer to "the Son of HaShem" as Christians render their Messiah, but, indeed to that Body which HaShem is raising up in the End Times, 'His Servant,' who will rule over the Nations (as HaShem). We have seen how Daniel in ch. 7 refers to this ruling 'Body' of righteous declared Kedushim (Saints) as "One like the Son of Man." It is this 'Servant', the Son, who shall be that "Mashiach, the ruling One."


NOTE – This revealing Psalm has 12 verses only – relating to the 12 Tribes who will be part of that Ruling Mashiach Body?


This Psalm projects it all for the Future – when HaShem shall set His ruling King on the Throne In Jerusalem (v.6), declaring him 'His Son' (v. 7), to whom He shall award the Eternal Rule 'with a rod of iron' (v. 9) over the Nations. And He reprimands these nations to worship His Son! (v. 12). Note this verse's translation into some 50 English versions.


And note the punch line, about which HaShem laughs at the opposing kings of the nations who challenge "His and His Mashiach's Rule." (v. 2).


This topic is all embracing. You would do well to trace back our weekly commentaries on this developing understanding of "The Mashiach" over the last few weeks. Go to Menu / Weekly Newsletter and follow also the "Related studies" at the foot of all our Web Site studies. Don't forget to use our Web Site search Engine window on the right side column or click '?' at the top of the Menu. There is a vast array of studies on this in this Web Site. Simply phrase your question and you are likely to receive severa suggestions for studies hidden beyond sight in this comprehensive Web Site.
Dare to consider alternative views. Without such an enquiring mind Ephraimites will remain imprisoned in Spiritual Egypt (the Church), or outside the Holy Land and its Jewish Torah System – and Jews will fail to realize their vitally important Divine Mandate to receive and assist Lost 10-Israel BACK into Covenant and into the Land.


What an exalted Great Calling!
Wishing you HaShem's richest Blessings!


Co-founder, KOL HATOR Vision for the Restoration of the re-united 12-Tribed Kingdom of Israel
NOTE – The views and opinions expressed by the author are not necessarily shared by the Rabbinic Associates of KOL HATOR VISION. These views are the personal conclusions of the author based on the Rabbinic sources quoted in the article and elsewhere on this Web Site.
This Week's Parashah:
Related sources of Information
We also publish developing information on a continual basis, as it comes to us, on the various Kol Hator FaceBook Pages:
Please visit and click on "Add Friend" to remain in contact and to share in discussions on topics and learn from comments and links given there.
For specific information that you may seek, use the Web Site Internal Search Engine. Type your key Search Words into the Search Window at the top, right side, of each web Page on this Site. Or use the Search Widow by clicking on 'Q' above the Menu on the KHT Web Pages.

Further archive assistance on certain topics will also be found at the foot of every KHT Web Site Page under 'Categories' and 'About Kol Hator.'

Scroll down further to 'RELATED Posts" for suggested related Studies on the Topic. Such links to related studies appear at the bottom of every KHT Web Page.


May this Parashah inspire us to become the Kidushim (Holy ones, righteous ones) to receive the Eternal Gift of ruling with the God of Israel, as His Living Tabernacle – to possess the Kingdom for ever, even foe ever and ever.